Your Wellbeing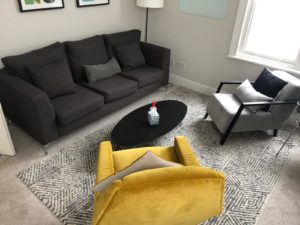 We run a private practice to help and support clients through difficult and stressful times.    We tailor make our counselling and hypnotherapy sessions to the individuals and their needs using an integrated counselling approach.
We conduct private 1:1 sessions in Wilmslow, Cheshire at Brighter Spaces Therapy Rooms.
1:1 Individual Hypnotherapy Sessions
Hypnotherapy Is a wonderful state of relaxation using progressive muscle relaxation techniques where we can tap into the sub conscious mind using hypnosis.
Hypnosis is:
A relaxed like state in which the mind responds to external suggestion and can sometimes recover forgotten memories.
Hypnosis can create a positive change in a person's mental, emotional and physical state.
It cannot make you do anything that you do not want to do!
You cannot get stuck in hypnosis and you can leave the state whenever you chose.
You are the one in control, complete control
 1:1 Individual Counselling Sessions
We can:
Help identify problems and encourage to take positive steps to resolve the presenting issues.
Help people with issues that have built up over a long period of time.
Help you understand your feelings, your thoughts and your actions more clearly.
Some lovely words from our clients
I had been smoking for over 14 years and I tried everything to give up from will power to wearing patches and nothing seemed to work. Jacqueline did a one off two hour session and within that time gave me the reality check I needed from the health to financial benefits. It was a very intense and emotional session using hypnotherapy it worked for me. That was over 2 years ago and I haven't had a cigarette since. I feel fantastic, my taste buds have returned and now able to afford family holidays!
Kay from Cheshire
More Testimonials >