Stress and Menopause Workshop
CHANGE STARTS AND ENDS WITH YOU!
If we can understand the why then we can implement the how to manage and we all know the secret of living is giving so come and learn, help and share.
This is a great opportunity to invest in you and your mental wellness at our fully catered event in the beautiful location of Mottram Hall Hotel, Cheshire
Session 1 : Understanding stress starting with the NOW model, breathing Exercise
Session 2 : Finish off KNOW model and end with STAMP OUT model, breathing exercise
Session 3 : Menopause – understanding and managing some of the 34 different symptoms we will provide a safe space to discuss this topic. As a 50+ year old women starting with some of these symptoms I will be sharing my MANAGE model. We will be doing another breathing exercise including some inspiration at the end of the session with the 10 Steps to start our day, week, month, year and decade!
I can accept card payments or bank transfers and if required stage payments
Talk to Us
If you would like to make a booking:-
Tel: 07850 868 711
Or send us a message >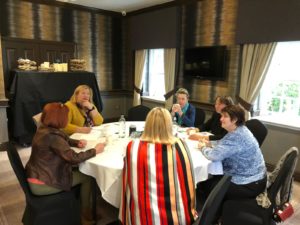 Some lovely words from our clients
"Jacqueline is amazing. Just before lockdown I went to her Stress and Menopause Workshop. The techniques she she gave and demonstrated to us have been invaluable to me over the last few weeks. Big Thank You Jacqueline, can't recommend you more highly."
Alison Taylor-Stokes
"I attended Jacqui's wellness workshop at Mottram Hall recently and came away having been thoroughly educated about stress management and how the menopause could be affecting me, as well as strategies to deal with both issues and maintain better wellbeing in my life. Jacqui is a warm and enthusiastic communicator, down to earth and approachable, and multi-talented - she brings a wealth of training and life experience to her role as a specialist in the field, and demystifies her subject effectively. I really enjoyed the day and am using some of the strategies she gave me to help me through this stressful and difficult period of my life as I adjust to being a single woman whose children have now left home. Jacqui - thanks so much for having me!"
Lois Cliff, Copywriter
"Jacqueline delivered a stress awareness workshop to the team and it was greatly enjoyed.  There were a number of lightbulb moments as we recognised the symptoms of stress and a great exercise to identify the areas of our lives that might need attention.  The practical techniques that we practised were simple and easy to adopt and its great to look around and spot people doing the breathing exercises at points during the working day.  I am aware that some of the exercises have translated into people making practical changes in their lives and using the workshop as a spring board for positive change in the future.  We appreciated how were able to fully engage in the workshop, without having to share personal information or experiences.  Very much a worthwhile investment in yourself and your staff."
Financial Planning Business, Northwich
"Following on from our article last week regarding World Mental Health Day we had the fantastic Jacqueline Eyre, come in and deliver a Stress Management 'lunch and learn' workshop with the team this week. I can honestly say that the delivery and the feedback from all the team was exceptional - every single person got something out of the event and it was also a great reminder to us all that we never know what other people have going on in their worlds which may be causing them stress. And the ending reminder, that ultimately the responsibility for our own mental well being lies with no one other than ourselves is a very poignant one. Change starts with oneself, and you've got to want to!!  We can thoroughly recommend Jacqueline's services!"
Accountancy, Stockport
"I've recently worked with Jacqueline and her insights, help and support has been brilliant. I loved her enthusiasm, techniques and approach. I found her to be inspiring, motivating and reassuring as she absolutely knows her stuff. I would highly recommend Jacqueline and will be recommending her in future"
Elizabeth Pickering, Resilience Coach, Speaker, Mentor