Health and Wellbeing Counselling Services
At Eyre Therapy we provide confidential, non-judgemental counselling services to individuals and to companies who want to support
health and well being in the workplace.
I am on the private practice registered and a recognised consultant for some of the private health companies including:
BUPA
Vitality Health
Spectrum Health
Aetna Global Benefits
Corporate Wellbeing
We help and support individuals and teams with stress and anxiety at work and help them build confidence and improve their self-esteem. We deliver talks and workshops in the workplace for employees.
1 hour stress awareness talks
2 hour stress management workshops
Your Wellbeing
We run a private practice to help and support clients through difficult and stressful times. We tailor make our counselling and hypnotherapy sessions to the individuals and their needs using an integrated counselling approach and can currently offer sessions in Wilmslow and the surrounding areas.

Coping with Stress and Loss Workshop
Give yourself the best gift and start to 2020 by owning your mental wellness! We will be looking at how we deal with stress and loss and provide some practical coping mechanisms.
Always remember that your present situation 
is not your final destination.
The best is yet to come!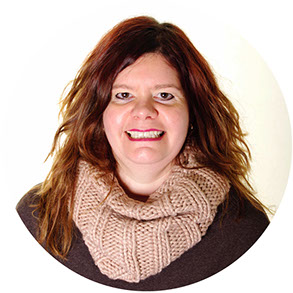 I'm Jacqueline Eyre MHS, MNCS
I have experienced many of life's up and downs and fought many mental battles. My mum died unexpectedly on Mother's Day when I was 15 years old.  I travelled across the world solo at the age of 20. I have been married and divorced and have been a single parent for over 15 years. I volunteer once a week with the Samaritans and help mentor new volunteers.
I am a member of National Counselling Society and National Hypnotherapy Society.

I am passionate about helping individuals with mental health issues. We have all suffered loss whether it be a family member, friend or pet and daily life can be filled with different types of stress and anxiety.  I believe the best way to combat this is to Talk.
We all need to talk to someone, and often it's easier to talk to someone you don't know. At Eyre Therapy we provide a confidential non-judgemental counselling service, to individuals and to companies who want to support health and well being in the workplace.
Read more about My Approach>
Some lovely words from our clients
I have recently participated in a company group Stress Awareness Course and Jacqueline was fantastic in presenting the stress relieving techniques to us as a group. Looking after your mental health and wellbeing is so important, especially in today's unprecedented times where stress, loneliness and inactivity are active in a lot of peoples' lives right now. I can't recommend Jacqueline more highly enough.
Debbie Meredith,  OBI Property
We are members of and accredited to ...